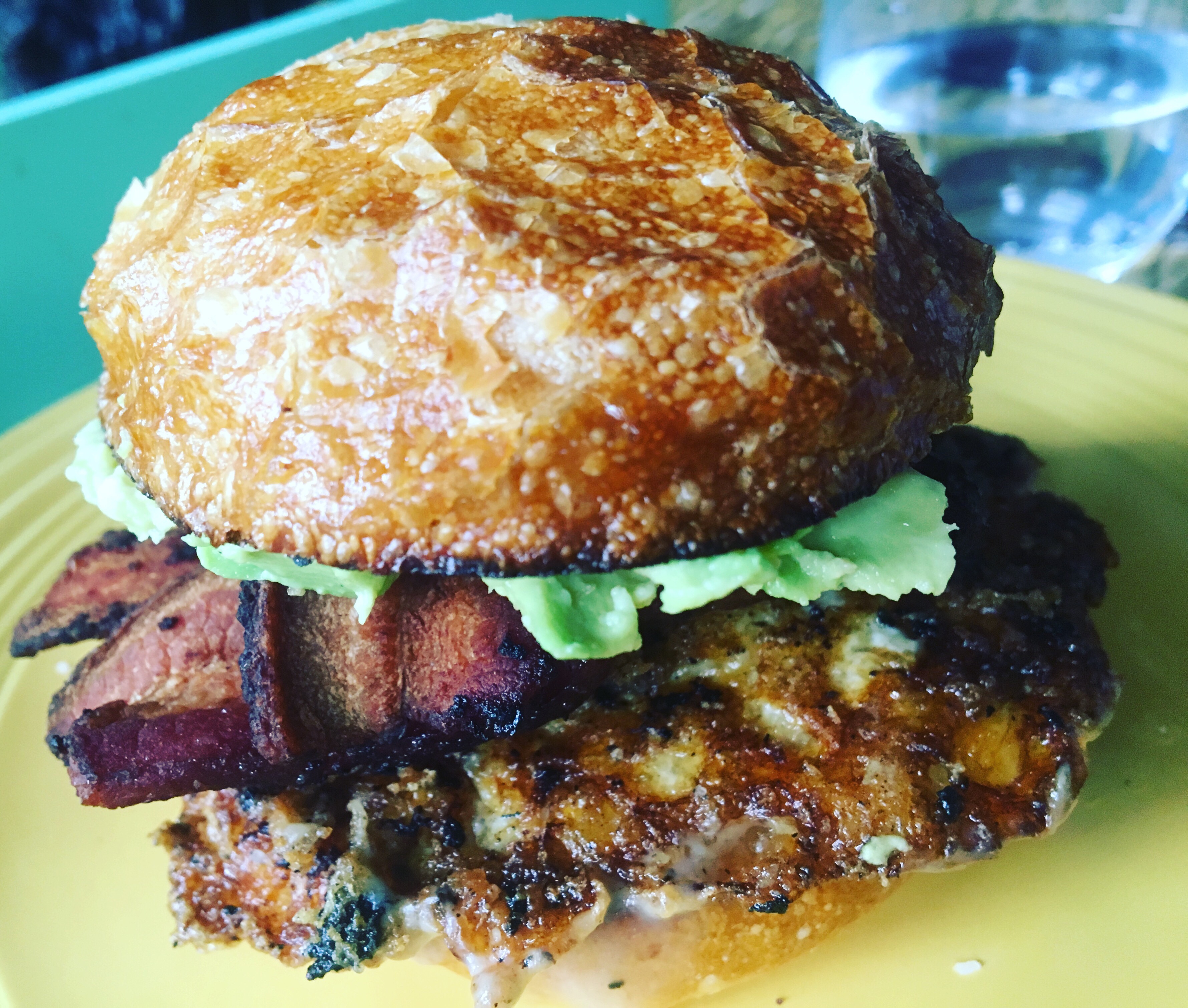 Countless Sunday mornings have been spent googling "the best egg sandwich" while dying of hunger in bed. Whether I'm looking to find that dreamy, cheesy, perfect morning treat at a nearby cafe, or trying to concoct one of my own, I'm always on the hunt.
This version is simple: Go to Whole Foods and stock up on fresh coffee to grind, half & half, butter, thick cut bacon, an avocado, pasture-raised eggs, your favorite hot sauce, and a fresh Whole Foods bun. Make sure you have coarse sea salt fresh ground pepper on hand. Run home (or power walk or drive…your grocery bag might be a bit heavy).
While making your coffee, cook your bacon, make a crispy, cheesy fried egg (recipe to come…) in the bacon grease, slice your avocado, and spread it on your buttered fresh bun. To cook the bun/roll heat up some butter in a cast iron pan, slice it open and cook, sliced side down until crisp.
Assemble your sandwich, making sure to drizzle the avocado with some hot sauce, and add a healthy amount of fresh ground pepper and a sprinkling of salt, take a big sip of your coffee, grab a napkin, and enjoy. Try not to drool.